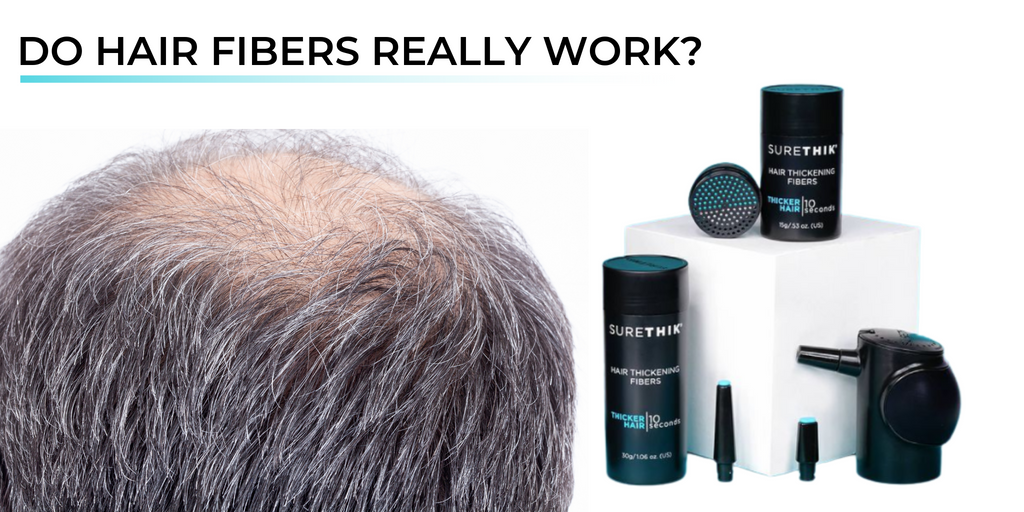 Do hair fibers really work?
There are various hair loss products on the market, but many of these so-called treatments just serve to highlight and worsen the problem. Everyone deserves to feel good about their hair, but it appears that many products play on people with thinning hair's fears rather than giving true benefits. If you've looked into hair loss remedies, you've undoubtedly come across the term "keratin." Keratin fibers are a popular approach to restore hair thickness and volume, but their mechanics are a mystery. This quick-fix possibility may appear to be too good to be true at first sight. Surprisingly, the mechanics of keratin are rather straightforward.
So, let us take a look at 5 recommendations that will help you get the most out of your hair fibers, and answer the question "Do Hair Fiber Really Work?"
1: WHAT ARE HAIR FIBERS? 
Hair building fibers are also known as "only hair fibers, "or "spray-on hair," They can be created from a variety of materials. Cotton and plant derivatives are often used as hair fibers since they are less expensive to obtain and manufacture than other options.
On the other hand, the most incredible hair fibers are manufactured entirely of genuine keratin and produce a fully smooth finish. Because keratin is a protein found in human hair, utilizing the same substance guarantees a natural-looking, nearly unnoticeable result.
2: WHO CAN BENEFIT FROM HAIR FIBERS?
One of the nicest things about using hair fibers is that they can be used by almost anyone. They cannot, however, hide full baldness since they require some hair strands to adhere to, whether as a thickening agent or a concealer for severe hair thinning.
People can use hair building fibers to treat various hair loss and thinning issues, including male and female pattern baldness, postpartum hair loss, hair transplant, alopecia and more.
3: ARE HAIR FIBERS SAFE? 
YES! SureThik hair fibers are entirely safe to use. They won't clog your hair and are perfectly safe to especially those composed entirely of natural keratin. In addition, they don't harm our hair because they're formed of the same protein as it, so they keep it healthy and strong no matter what fibers it's composed of.
4: THE BEST HAIR FIBER PRODUCTS: 
Not all hair-building fibers are created equal! So, how can you figure out which hair fibers are the most effective? As previously showed, fibers manufactured wholly of natural keratin have a far better finish than those composed entirely of cotton, plant derivatives, or other synthetic components.
SureThik hair fibers, for example, include a unique Electro-statically charged fibers attach to the hair effortlessly. In addition, the SureStay formula does not contain any harsh chemicals, fibers stick naturally and connect to individual hair strands and scalp for a more natural look. 
It is also critical to find a hair binding fiber with color lock technology, preventing the dye from seeping and coloring in mild rain or sweat. Some fibers without this technology can actually 'bleed out' throughout the day, which is the last thing any fiber wearer wants!
5: DO HAIR FIBERS REALLY WORK?
Now the answer to your question... do they really work?
YES! They actually do! We've seen tens of thousands of alterations and before-and-after photos. In addition to the testing that we perform on our products, we also conduct market research. SureThik actually works and can improve people's life, which makes us very pleased and confident. Because our fiber is formed of natural keratin, it blends perfectly. With eight distinct colors to choose from, you're sure to discover the perfect match for your hair.