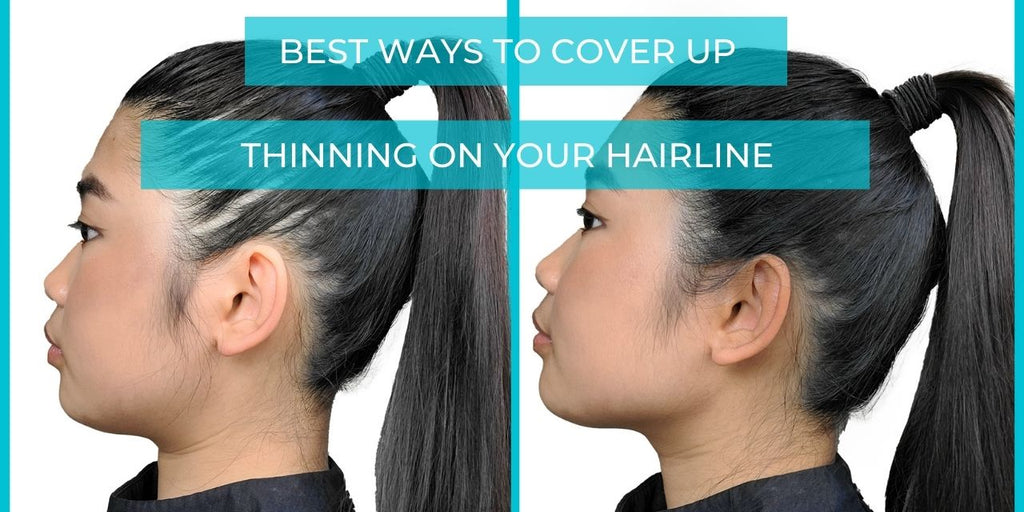 Are Hair Fiber Brushable?
Accepting male/female pattern baldness isn't always a simple process. In fact, it is very common to find it difficult to accept. Many people's early reactions to hair loss include annoyance, grief, and denial. One of the most difficult aspects of properly dealing with  pattern baldness is the vast number of imprecise, misleading information available.

While some therapies have been studied, validated, and even authorized by the FDA, others do not have much scientific support. In truth, numerous frequently touted "treatments" for hair loss aren't supported by any evidence.
If you've been looking for ways to restore your hair, you may have come across recommendations for hair building fibers, which are colored proteins that you may apply to your hair to make it look thicker and fuller. The concept of hair fibers is simple, but do they work? More importantly, do the fibers clump and can they be brushed?
WHAT ARE HAIR BUILDING FIBERS? 
Hair Fibers were developed as a quick, simple, and dependable hair loss cure. Each of our products is scientifically designed for men and women who have thinning hair, thinning portion lines, or bald areas on the scalp. SureThik products will provide a simple answer to your hair thinning issues.

The formulation includes a part on innovative Hair Fibers Technology. Powerful electrostatic-charged fibers that adhere to fine hair and simply produce the illusion of fuller hair in seconds are among the technologies featured in our solution. We have worked hard on our hair building fiber technology to ensure that they will not smudge, smear, or clump, as some lesser grade hair fibers do.
Fibers do not inhibit DHT and do not encourage hair development, thus they will not make your hair thicker or prevent it from falling out. Instead, most hair strands connect with your hair, creating the appearance of increased thickness.

Hair fibers, like other hair products, come in a variety of costs and quality levels. Higher-quality hair fibers are often constructed of pigmented keratin protein, allowing them to match your hair's natural texture and thickness.

These fibers cling to your hair via a static charge similar to the one created when you drag your feet across a wool carpet. Because of this charge, they may instantaneously bind with your hair and stay in place when you're, example, on the go.
ARE HAIR BUILDING FIBERS BRUSHABLE?
Yes, the answer is YES! SureStayTM formula does not contain any harsh chemicals, so the electrostatically charged fibers adhere to the hair effortlessly. It adheres to individual hair strands and the scalp for a more natural appearance. Precision-cut micro-sized fibers disperse evenly with no clumping and are easy to brush through! Natural Keratin Fibers that are 100 percent natural fit in effortlessly. It has a more natural feel and appearance than synthetic keratin or cotton-based fibers. 
Simran from facestoriesbysimran, a Bridal MUAH + Content Creator who suffers from slight hair loss, is featured below. She explains her experiences with hair loss and walks you through the process of using SureThik hair building fibers, which do not clump and can be brushed on the hair without leaving any fallout!
"Using SureThik on my hairline works great, and I love that I can apply fibers to my hair and brush through without the fibers clumping together, and I can style it!"
HOW TO STYLE HAIR BUILDING FIBERS:
1. Apply the fibers to dry hair as follows:
Static electricity helps the hair fibers stick to the existing hair. It is best to apply the hair fibers when the hair is completely dry for the best adhesion. Furthermore, when applied to wet hair, the fibers may become lumpy.

Apply the gel before applying the hair fibers, style the hair, and let the gel dry completely. Gel makes it more difficult for hair strands to stick together properly. Gel binds the hairs together, reducing the amount of hair accessible for the hair fibers to adhere to. Using a gel is therefore not recommended for optimal outcomes.
2. Select the appropriate color:
Hair fibers come in eight natural colors. Choose a hue that complements your hair. You can also combine two hues to improve your hair color. Is your hair dark blond? Combining the colors medium blond and light brown is a good idea.

Apply the colors one by one, starting with the darkest hue and working your way up to the lightest. You will get the best results this way.

Color tones on computer screens may be distorted. As a result, make sure your computer's color settings are correct so you can pick the perfect color.
3. Consider that the fibers must be able to stick together.
Static electricity holds the fibers to the existing hair, no matter how fine the hairs are. As a result of the fibers, even the tiniest hairs may thicken. When the fibers are just distributed across the scalp to cover it, they are not at their finest. When fibers get up on the scalp, however, it is not a concern. It may appear in films that someone with a bald spot is completely covered after using the fibers, but this is just due to the fact that there are still extremely thin hairs available for the fibers to stick to.
4. How do you make the hair fibers stick together?
Hair fibers stick strongly to your own hair. Fiber hold spray can help to improve this by ensuring that the hair fibers remain longer.

The fiber hold spray is a fine mist designed to strengthen the bond between keratin hair building fibers and your own hair, resulting in longer-lasting results. Furthermore, naturally derived compounds such as vitamin B5 soften and condition both hair and fibers to achieve a perfectly natural look.

It also applies to the fiber hold spray, which you should experiment with to find what amount produces the greatest results. With too little fixation, the fibers may cluster together, become heavy, and fall onto the scalp; with too much, the fibers may clump together, get heavy, and fall onto the scalp.