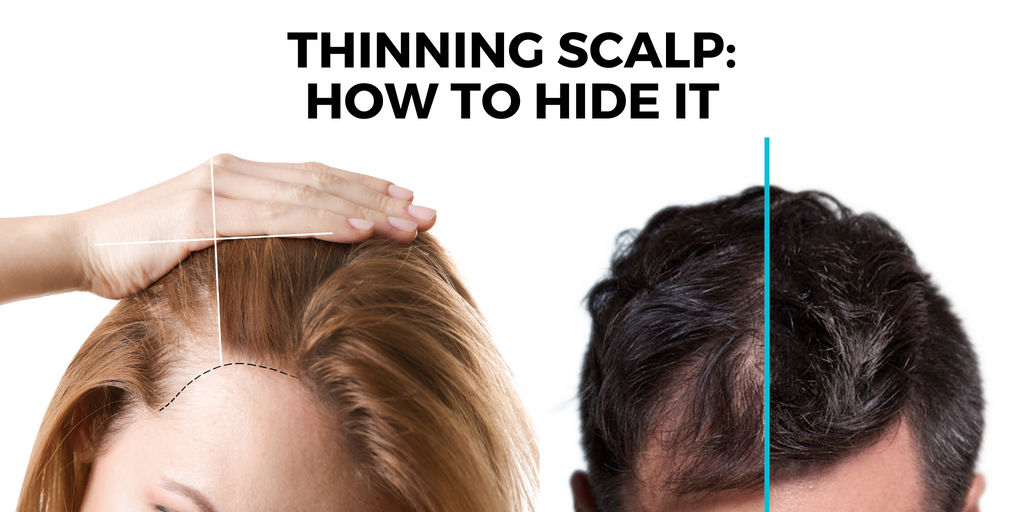 How to conceal my scalp if I have thinning hair?
With about 320 million people in the United States, and at least 20% of them under the age of 30, this indicates that more than one in every five Americans is losing their hair, with males accounting for a greater percentage of hair loss victims.
If your hair is thinning or your hairline is exhibiting symptoms of hair loss, there are numerous techniques to conceal your scalp. We will show you how to do anything from acquiring a textured haircut to add volume to disguise your scalp and make you feel more secure as a result.
1: Use a hair strengthening shampoo:
Finding sulphates-free solutions with unique chemicals like caffeine and ketoconazole is essential if you want your hair to thicken quickly! Because the DHT hormone in your scalp promotes hair thinning and early balding, it's critical to employ DHT-blocking substances to halt hair loss. Ketoconazole is commonly used to treat dandruff and baldness in males, but it is beneficial in preventing hair loss in women. Volumizing shampoos combine these active substances to deliver a cost-efficient and effective solution to all of your hair concerns.

See our favorite volumizing and strengthening shampoos/conditioners below:
2: Thicken your roots with a volumizing product:
If you have fine or thin hair, you are probably familiar with the need to add volume to your hair. To enhance the look of volume to your 'do, inject Mousse before style. It's also great for making an up-do on fine hair, and the extra texture keeps your hair up and in place!
Pro tip: Grab a round brush and gently tug hair upwards while blow drying it, much like the hairdressers do. This upward action might offer a little of lift to your roots, which can aid to improve volume. Depending on the appearance you want, you may use a straight concentrator to pull hair outward, back, and away from your face for a classic blowout, or you can put the diffuser beneath your curls and blow upwards to add definition and structure to your natural texture.
Our favorite volumizing products:
3: Make your hair instantly thicker and fuller with Hair Thickening Fibers:
Hair thickening fibers may be applied in as little as 30 seconds and can disguise any bald spots or evidence of hair thinning, which is especially effective if the thinning is noticeable along the hair line. Hair fibers will quickly and simply produce a new hairline with fuller, thicker hair for you! The best part is that certain kinds will last all day, even if it rains or you go to the gym; just make sure you purchase a high-performance brand of fibers that will stay on without spreading until you wash it off.
Pro tip: The SureThik Hairline Comb creates a natural-looking front hairline while reducing the appearance of widow's peaks and fine hair around the temples. Use it with the Spray Applicator for precise application in the hairline region for maximum control.
© Images courtesy of SureThik INC.
See below our favorite Hair Thickening Fiber and Sprayer/Applicator combo:
This one includes a big bottle of fibers, the holding spray for an extra hold and the application tools with a sprayer!
 No Sprayer included, but a great combo to get you started with a bottle of fibers and holding spray
4: Talk to your Stylist:
Next time you to for a stylist appointment, talk to them about your concerns, they will probably be able to recommend a treatment or haircut that will favor your specific hair type and thinning pattern, however, try to always go ask for the hair to be cut at an angle, this will create more movement, giving the appearance of a more textured, fuller hair, avoiding hair appearing flat and dull.
Pro tip: Switch where you part your hair monthly, and if you don't have a part, change often the direction in which you style it. Moving your hair position around will prevent it from looking flat or limp, and since our hair gets used to a specific position, it will appear more voluminous instantly by styling it on a different direction, as the hair will naturally show some resistance to the new style, providing you with instant volume.